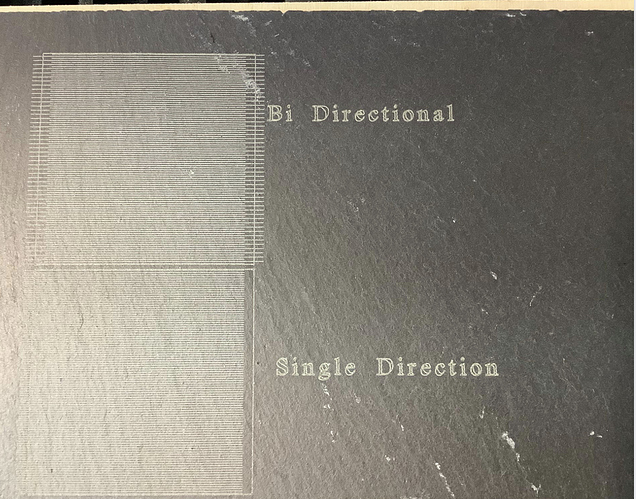 Still struggling, any advice would be much appreciated.
New x stepper drive fitted and cannot eliminate this circa 2mm offset in single direction and dual offset when engraving in bi-direction. Square is a vector cut and horizontal are engraved.
all lenses are secure, spot on vertical beam down the spout, repetion is spot on, size and pulses seem right.
polder
Hpc Laser
3050.
cut sample onto slate for best clarity.
thanks in advance, Den not firing? Chiller not working? Software problems? You've come to the right place