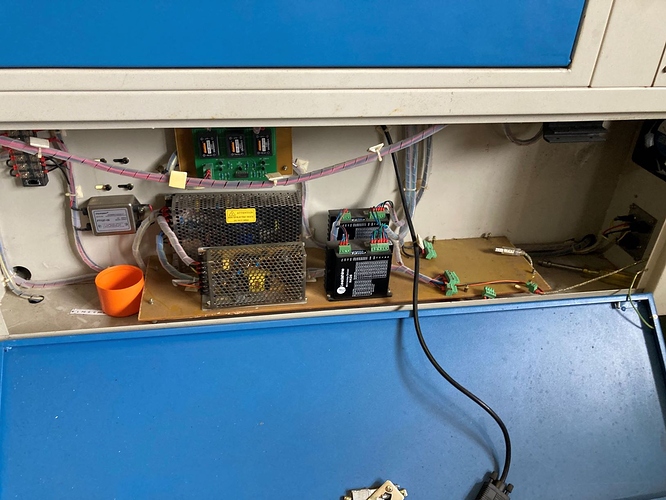 Hi All, I'm trying to get this laser back up and running after it packed up whilst running a few months ago. When powered up you can hear the fans on the power supply turn on but the control panel doesn't turn on or machine reference. I have tried another control panel and main board.
I have noticed that one of the M420 Drivers doesn't have a light on. If this driver has failed would this likely stop the control panel from starting up?
I do have some spare drivers i could try if they are suitable? I would just need to figure out what to do with the PUL, DIR & +5V wires as the DM422 has + and - inputs?
Thanks in advance